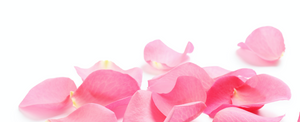 Unveiling the Blooming Secret: Rose Oil's Marvels for Your Skin
Posted by Melkit Beauty Team on August 22, 2023
Welcome, dear readers, to another exciting edition of Melkit Tuesday Beauty Insights! Today, we're excited to take you on a journey into the world of skin care, with the spotlight firmly fixed on the enchanting and ever-so-soothing rose oil. Derived from the delicate petals of the timeless rose, this elixir of nature has the power to elevate your skin care routine to new heights. Let's dive into the magical world of rose oil and its myriad benefits for your precious skin.
1. Natural Hydration:
Picture this: skin that feels as soft and supple as a petal. Rose oil, enriched with essential fatty acids, is a natural hydrator that works wonders in locking in moisture. Bid adieu to dryness and say hello to a complexion that radiates with newfound moisture.
2. Anti-Aging Ally:
Who doesn't wish for timeless beauty? The antioxidants present in rose oil are your allies in the battle against free radicals. These powerful compounds help preserve your skin's youthful vibrancy, minimizing the appearance of fine lines and wrinkles.
3. Calming Elixir:
Sensitive skin, meet your match. The anti-inflammatory properties of rose oil are a blessing for those prone to redness and irritation. A touch of rose oil can work wonders in soothing your skin, leaving you with a complexion that exudes calmness.
4. Scar & Blemish Fader:
Embrace your skin's journey to renewal. Rose oil's regenerative abilities aid in cell turnover, making it a powerful tool in fading scars and blemishes. With consistent use, you'll notice a transformation that lets your natural beauty shine through.
5. Mood Uplifter:
Beauty isn't just skin deep; it's soul-deep too. The delightful aroma of roses is more than just a scent—it's a mood-enhancer. Let the calming and uplifting fragrance of rose oil melt your stress away and uplift your spirits.
6. Aromatherapy on the Go:
Why limit the magic of roses to skincare? Mix a few drops of rose oil with your favorite carrier oil and embrace the luxury of a facial massage oil or a natural perfume. Carry the soothing fragrance of roses with you, wherever you go.
7. Even Complexion:
Balance is the key to beauty. Rose oil is a friend to those with combination or oily skin, helping to regulate your skin's natural oil production. Say goodbye to uneven skin tone and hello to a complexion that's more balanced and radiant.
8. Natural Glow Booster:
Radiance that's straight from nature. Packed with vitamins and minerals, rose oil infuses your skin with a healthy glow that can't be ignored. Prepare to dazzle the world with a luminosity that comes from within.
9. Relaxation Ritual:
Beauty sleep gets a boost. Incorporate rose oil into your nightly routine and let its tranquil scent guide you into peaceful slumber. Your skin will thank you as it undergoes its natural repair processes, leaving you refreshed come morning.
Embrace the Rose, Embrace Radiance! 🌹
As we wrap up this week's beauty insights, we invite you to embark on your own journey with rose oil. Unlock the secrets of this age-old beauty elixir and witness the transformation it brings to your skin care ritual. Remember, self-care is an art, and each drop of rose oil is a stroke in your masterpiece.
Stay radiant, stay kind to your skin, and let the magic of roses illuminate your path to beauty.
With love and petals, The Melkit Beauty Team
Discover more beauty insights every Tuesday. Subscribe to our newsletter for the latest updates.
---